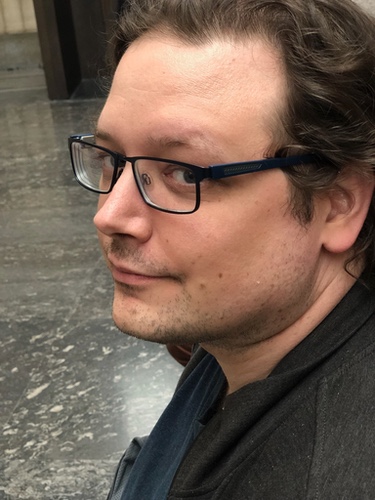 Daniel Andrlik lives in the suburbs of Philadelphia. He is a podcast host and producer, writer of speculative fiction, a rabid reader, a programmer, and a product management guru. He wears a lot of metaphorical hats, but few real ones. While not religious himself, he studied religion with a specialty in the Hebrew Bible for six years, so if you are curious about it, feel free to ask him questions. He will probably tell you more than you really wanted to know.
What I Do
If you would like to know more about my current projects or where we might be able to collaborate, feel free to check out what I'm working on right now.
About the Site
The Ministry of Intrigue has been in existence since October of 2004, and in that time has covered a wide variety of topics. From personal essays to commentary on the technology industry, with plenty of assorted geekery in between, this site has endeavored to entertain and inform its readers.
This site is powered by Pelican. It's pretty awesome.
This site is hosted via AWS + CloudFront.
The popup footnotes are made possible by Matt Gemmel's handy footnotes script.
Advertising
I am not currently accepting offers for advertisements on my site, but thanks for your interest.
In the past I have served as an Amazon and Think Geek affiliate, but I've since decided that that this site shall be advertising free. I have gone back and deleted any affiliate links from this site and replaced them with direct links to product pages. While I always appreciate hearing about new and interesting things, if you'd like me to advertise your product, I'd recommend that you move on and not waste each other's time. I'll just end up pointing you to this page anyway.
Disclaimer
It goes without saying that opinions I express here are not necessarily the opinions of my employers. They are my opinions, after all.